Vape Expo Japan 2018 -BAUWAY
Views:24 Author:Susan Wong Publish Time: 2018-03-01 Origin:Site
2018 Vape Expo Japan is the first official Fair for e-cigarettes/vape in Japan. These years Japan have been an important marktet for e-cigarettes industrial. Tobacco gients PMI and BAT have released their new technology product for heat no burn smoking , also this year JPI is spreading their brand , too . These big gients choose Japanese market as the first country to announce new products , because Japan is high consumption country , also people trend to be willing to accept new products, of course it also have relationship with their original business relations , after all , they already have build their sources in Japan.
Japan Vape Expo is a bridge for new vaping valture , we are sure that it brings new ideas and new technology communication , we wish the Expo a complet success!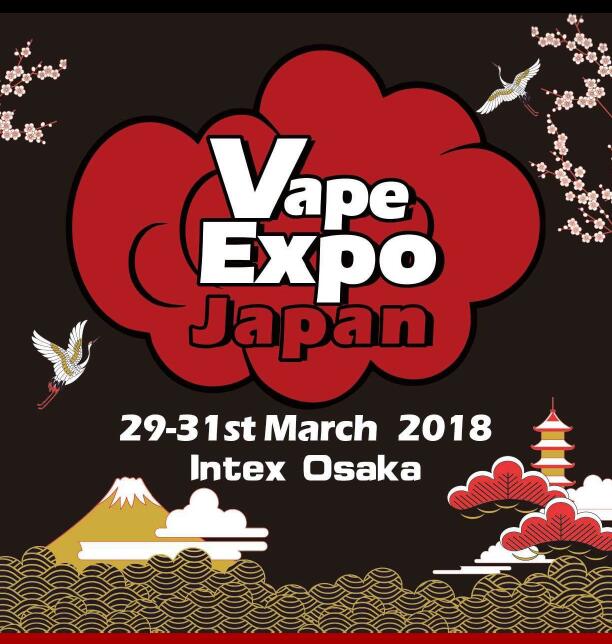 As 9 years' manufacturer in E-cigatettes/vape industrial , BAUWAY surely will attend this Fair , make contribution for vaping culture. In the year of 2017, Bauway brand Ciggo , Herbstick , FyHit have gained popular repulation for its e vaporizer , and in the year of 2018 , Bauway is ready to bring more powerfull and new products to Japanese customers. Our new Bluetooth vaporizer FyHit CS Box for new type cigarette will show on the Fair , it is the first vaporizer with Bluetooth compliant for new type cigarette , we sure it will bring surprise for the market. Let's meet at the Vape Expo Japan , see you in March!
About BAUWAY:
9 year's manufacturer for e-cigarettes/vape

Rich experience for e-cigarettes/vape exporting

R&D team with over 25+ engineers

QC team with 35+ professional workers

Factory with 300+ workers

Invention patent for vaporizer

Factory with ISO13485

Products with CE,ROHS, FCC certificates

With own mould tools house
Vape Expo Japan 2018 | BAUWAY Booth No.: D4
Welcom to your visit!